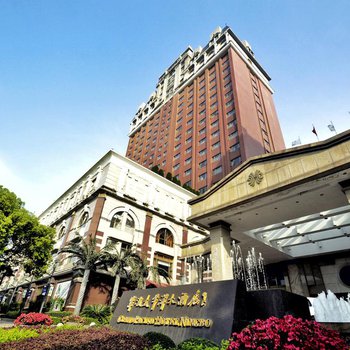 The Grand Pacific Hotel (Yuyao Taipingyang Dajiudian) is located in the heart of Yuyao City near the Paleolithic Hemudu historical site.
In addition to free Internet access, guestrooms offer all the standard amenities.
Guests can choose from Western, Chinese and Japanese dining at this Yuyao hotel.
For those traveling on business, a fully-equipped business center and meeting rooms are available.
For recreation, there is a bowling alley, an indoor swimming pool, gymnasium, billiards room and beauty salon. The hotel also offers free shuttle service to the Ningbo Airport.